WELCOME TO
POLO NORTE RESTAURANT

At Polo Norte, we believe that great cooking starts with a very simple philosophy: simple, fresh, and homemade. We use the most natural ingredients that are always freshly prepared to deliver an explosion of tastes for our guests. Our authentic Cuban Cuisine is well known in Miami, as being some of the most delicious food the area has to offer. We take pride in perfecting each dish so that every meal is a culinary delight.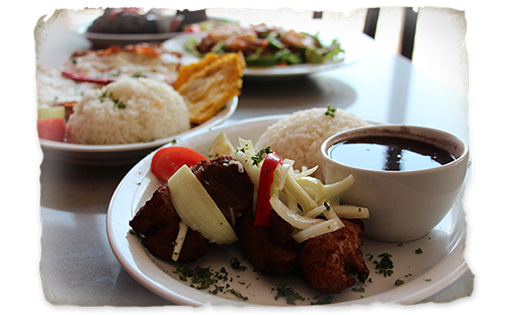 A TRADITIONAL
CUBAN CUISINE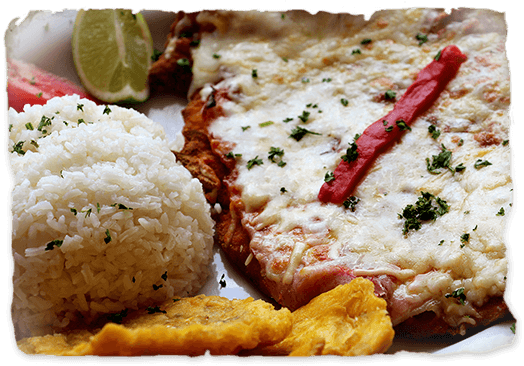 COOKING STARTS
WITH A PHILOSOPHY

"Simple, fresco y hecho como en casa", which means, "simple, fresh and homemade". By using only the freshest ingredients & combining our family recipes with today's best food ideas, we are able to serve the most authentic Cuban cuisine. A culinary experience that mom and "abuelita" would most certainly approve of! Take a look at our wonderful menu and you'll find everything that you need!
Order Online
Getting your favorite, delicious & authentic Cuban Dishes delivered to doorsteps has never been so easy. Now you can order delivery or pickup online and avoid waiting on hold or repeating your credit card number over the phone.
Here at Polo Norte Restaurant, we want to make things as convenient as possible for you. That's why we offer 10% OFF your first order when ordering online, just use promo code: WELCOME at checkout.
Download our app or order directly from our Website and enjoy ordering our delicious food today. We pledge that your order will be right and right on time.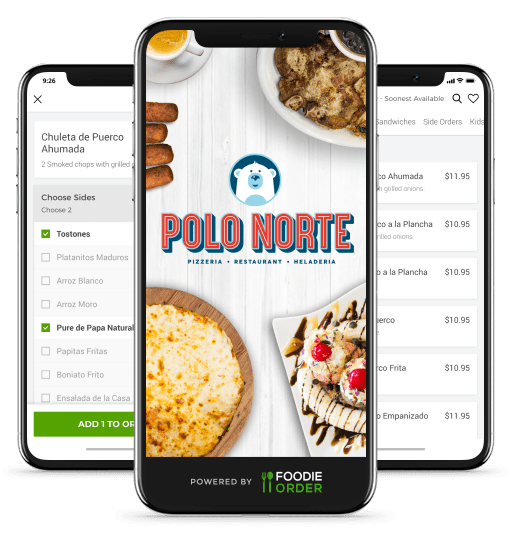 SIMPLE, FRESH
& HOMEMADE
CHOOSE FROM A WIDE VARIETY
OF AUTHENTIC
CUBAN DISHES

We offer a wide variety of delicious Cuban food including Cuban pizza, pasta, sandwiches, entrees, and desserts. Start your meal with one of our tasty appetizers such as Cassava fries or plantain chips served with a delectable "Mojito"" dipping sauce. Follow your appetizer with a deliciously creamy cheese soup served with Marinara sauce and add on a fresh house salad. Then you can choose amongst our many entrees and finish with traditional Flan or Tres Leches for dessert. No matter what you choose on our menu, you are sure to agree that we are one of the best Cuban restaurants in Miami. We invite you to dine with us and enjoy our warm and welcome atmosphere and authentic Cuban cuisine.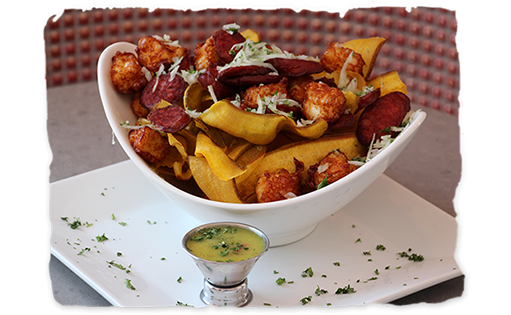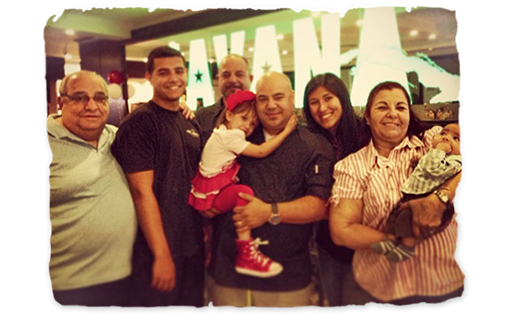 Like thousands of other Cuban families in the early 80's, with the help of relatives already living in "el exilio", the Busquet family left the island on the Mariel Boat Lift. They had nothing more than each other, a will to make it and their dreams. After years of hard work and sacrifice, they established the original Polo Norte in 1992, as an ice cream parlor. However, in an incredible twist of fate, Hurricane Andrew hit it only three days after it opened. With untiring determination, the Busquet family picked up the pieces, and re-opened Polo Norte but this time a little wiser than before. After their recent experience they knew that selling ice cream alone would not keep the family afloat for long, so Raul, his wife Vivian and their two sons, decided to expand the menu, and include "Pizza Cubana" along with other Cuban dishes that Vivian was so great at cooking. Soon after, Polo Norte's reputation as the place to go for a truly authentic Cuban meal was indisputable, and its popularity in the South Florida community exploded to a level they could have only dreamt of years before. Today, the Busquet family's true labor of love has flourished into six successful restaurants, still family owned and operated. But most importantly, still run by the same principles, work ethic and genuine "Cuban" hospitality that started it all. ¡Buen Provecho!